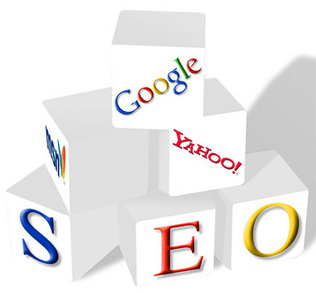 You or your company can have the best looking blog in the world, but, if no one sees it, all of your hard work is completely wasted. While it might involve a bit of work on your end, maximizing your blog's positioning within the search engines is essential to your blog's overall success. Top search engine rankings are not easy to achieve. While it does take an unbending dedication, it does not really take a remarkable amount of expertise. Here are a few fairly simple things you can do to maximize your blog's search engine optimization (SEO):
Keywords: Do your keyword research first and then write purposefully, yet naturally. In other words, by knowing what keywords to use and by using them appropriately within you article, you will be able to bring your website closer to your target readers. Keyword usage serves as a limiting element that makes your article more focused. It is also important to point out that you should use keywords that complement the content while being careful not to go overboard with keyword use. A good rule to follow is make sure that the density of keywords, especially in articles, is around fifteen percent.

File Names: Be sure to distinctively name your files by using descriptive names for everything. For example, "http://blog.brillianttrips.com/2009/12/extreme-golf-in-south-africa" is far better than "http://blog.brillianttrips.com/p=128?" This also holds true for images. Be sure that, in addition to TITLE text, the ALT text for an image reads "extreme 19th hole" and not "img000291." If you leave this ALT value blank, you are essentially leaving money on the table.
Use Images Liberally: Search engines include images in their search results. Use images liberally in your articles and throughout your site, especially on important pages. As mentioned earlier, be sure to utlize TITLE and ATL tags and include your keywords.
Fresh Content: Search engines like new content, so it is a good idea to regularly add new content and update old content. Consistently adding fresh content that is relevant to your blog's topic will pay off. If your content is not updated frequently, your blog will not appear to search engines to be a viable resource on a particular topic.
Tags and Site Map: While tags are a big help to users trying to find relevant content, they also help the search engines correlate the content on your blog more easily. On that note, it is essential for your blog to include a sitemap. Think of your sitemap as being the set of instructions search engines look at when crawling your blog. If you add content to your blog daily, it is a good idea to update your sitemap once a month.
Build and Exchange Links: The more links you have to your blog from other websites, the more relevant your blog will be in the eyes of search engines. A good start is to establish a blog roll by linking to some of your favorite blogs that are relevant to your blog's topic. Also, get involved within your niche blogging community by posting links to some of your favorite articles within the community. Often called blog carnivals, providing a little "link love" can often get you a long way within the blogging community.
IMAGE VIA: Paloma Gomez on flickr