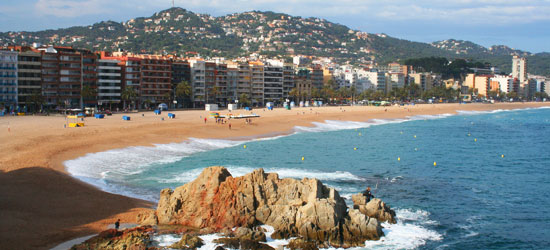 The Mediterranean coastal town of Lloret de Mar is one of the most popular resort areas found on the Costa Brava. With its long beaches and hidden coves, the seaside town of Lloret de Mar is an ideal place to explore local tradition in an extraordinary natural environment. Having recently returned from a visit to Lloret de Mar and its surrounding areas, I recommend putting the following on your list of things to see and do.
Stroll Through Santa Clotilde Gardens
This wonderful botanical garden is landscaped in a setting of stunning beauty, high atop a cliff with outstanding views of the sea. The sculptures, fountains and secret spots of the Santa Clotilde Gardens are a must see when visiting Lloret de Mar.

Watch the Locals Play Bocci Ball at Jacint Verdaguer
This beautiful promenade which follows the see is lined with palm trees and, on most mornings, with locals playing bocci ball. Martí Sureda designed this promenade that would later bear the name of Jacint Verdaguer. Spending some time wandering around this area will certainly leave you with a good feeling.

Enjoy a Daiquiri Overlooking the Sea
Located along the coastal path near the Dona Marinera monument, the bronze statue of a fisherman's wife which was created to commemorate Lloret de Mar's Millennium, is Cala Banys. This "can't miss" spot is the perfect place to sit down under the trees and enjoy one of the famous daiquiris that Cala Banys is well known for.

Watch Barça Play on the Big Screen at a Beachfront Cafe
Whether you are a soccer fan or not, finding a comfortable seat at one of the many cafes that line the beach while Barça is playing is quite an experience. Take in the vibe as you cheer along with the crowd and enjoy a few cervezas.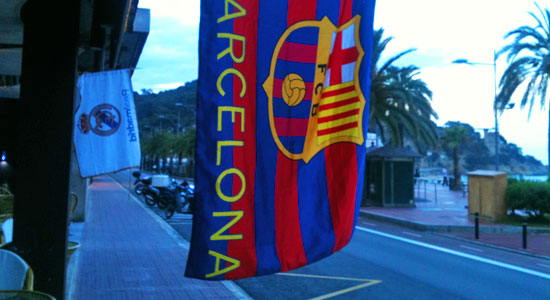 Enjoy the Fresh Air at Cala Canyelles
The furthest beach away from the center of town is Cala Canyelles. Along the way to Tossa de Mar, you'll find a narrow road that winds its way down to Cala Canyelles. Cala Canyelles boasts the area's only yacht harbor and enjoys a very quiet and peaceful beach. This is a great spot to savor a nice lunch outdoors before taking a nice stroll around the area.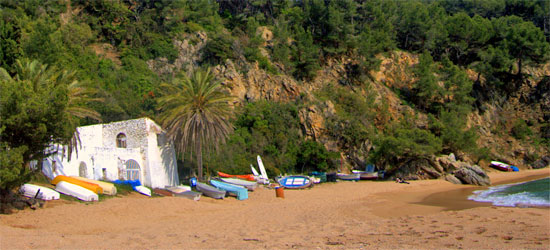 Test Your Luck at the Gran Casino
Located just below the Guitart Hotel Monterrey, one of the many hotels in Lloret de Mar, the Gran Casino is home to various poker tournaments, table games, slots and more.