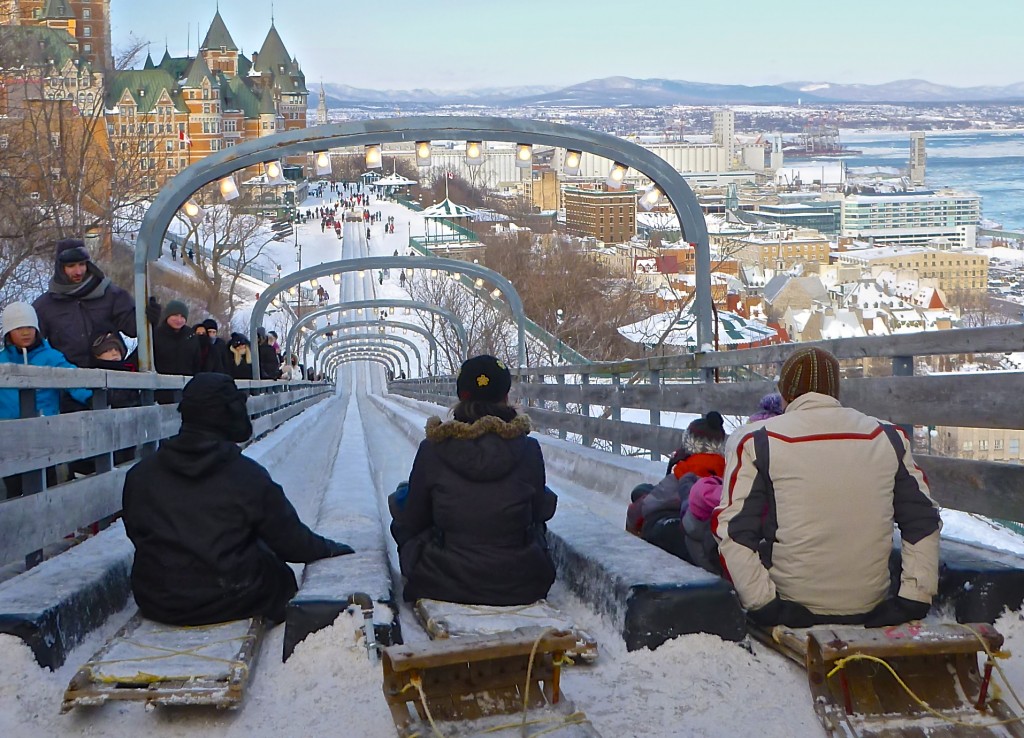 At the foot of the world renowned Le Chateau Frontenac in Quebec City's Old Town lies a winter wonderland where the snow sparkles, the frozen maple syrup abounds and pleasant screams of joy can be heard from all around.
Save up to 80% on Hotels in Quebec City and find the Best Price Guaranteed on Le Chateau Frontenac in Old Quebec City, an elegant hotel offering old world charm with over 1,500 Verified Reviews.
The cornerstone of the area is a triple chute toboggan run that has been entertaining tourists for over eighty years. For CAD2.50, riders (up to four per toboggan) can reach speeds topping 70 kilometers per hour as they swiftly glide down the quarter mile ice run.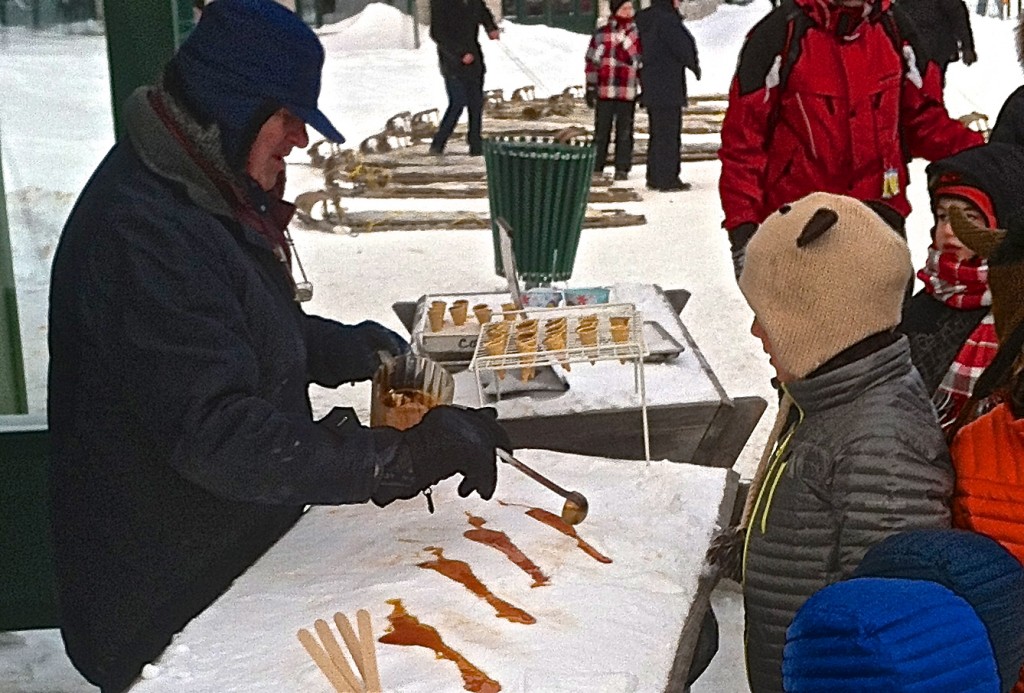 My family and I trekked to the run's summit where I climbed onto a padded toboggan with one of my young sons bravely snuggling between my legs. While waiting for the other riders, including my wife and our other two sons, I felt a sense of history while gazing out over the Quebec City area and the majestic Saint Lawrence River.
However, that all changed in an instant as the operator pulled the lever that sent us roaring down the icy chute. As I held on tightly to my son who covered his entire face with his big bulky mittens, we zoomed down our lane racing the others to the bottom as onlookers cheered us on.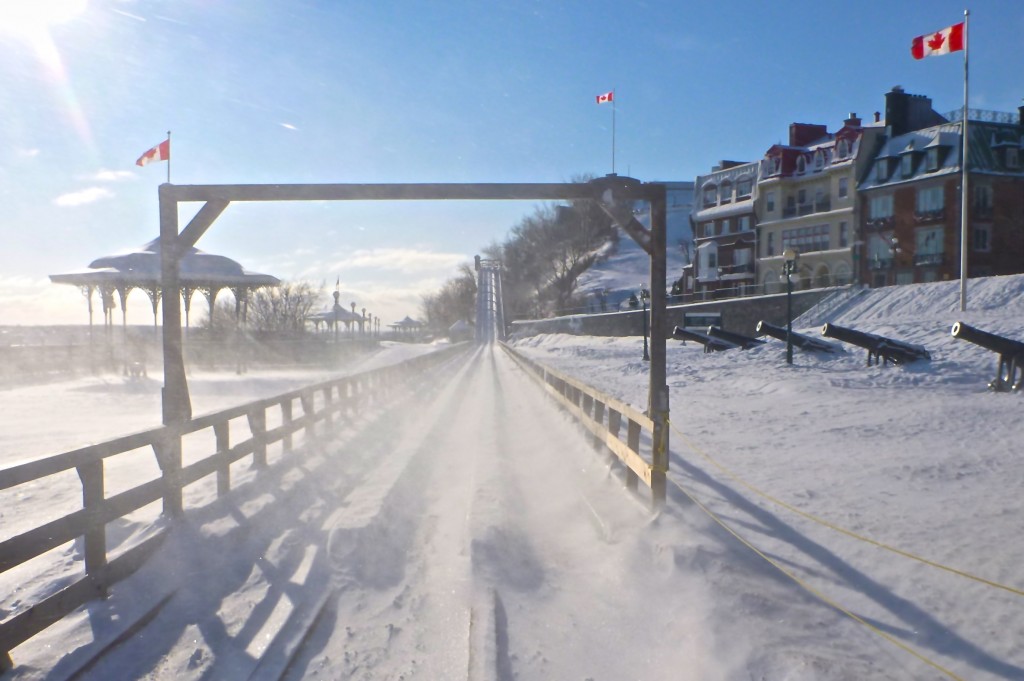 At the foot of the toboggan run is a small store which, in addition to selling the tickets for the toboggan run, sells frozen maple syrup. The maple syrup is boiled and then poured onto clean white snow. As soon as the liquid is poured on the snow it immediately starts to thicken and is twisted around a popsicle stick. Also available in a cone, this traditional winter treat is super, super sweet and a tasty way to round out an exhilarating experience.
Quebec City in the winter is a very special experience, but it is important to realize first and foremost that you must dress the part. With Fahrenheit temperatures often in the single digits, picking the right cold weather gear is critical. During a recent trip, I never left my apartment rental without first putting on my snow pants and, as a result, the extremely cold weather was not an issue whatsoever.
All images are my own